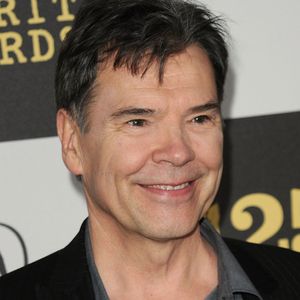 Welcome to Day 26 of Trainwreck'd Society's Month of Horror Showcase. 
Oh, what a damn good feature we have for you good readers today! We have an absolute legend joining the TWS family. Michael A. Simpson is a legendary figure in the world of cinema. His work in the Sleepaway Camp series and the campy classic Funland has earned him a cult following in the world of horror.  He has also worked as a producer on several other amazing projects such as the Jeff Bridges fronted, Oscar winning drama Crazy Heart. The list goes on and on, and just gets more and more impressive. 
And if Mr. Simpson gracing us with his digital presence wasn't enough, he was so kind to provide us with pretty incredible behind-the-scenes photographs from some of his most beloved works. Mr. Simpson is as kind as he is brilliant, and we could not be more honored to have him featured in our Month of Horror series. This is one of the greats, people, you're going to love it! So with that, please enjoy some words from the great Michael A. Simpson! 
When did you first discover your love for the world of film and television? How far back does this passion go for you? 
To read the full article click here: