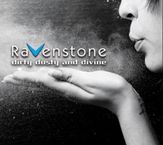 Who is Ravenstone? 
Athens music critic Gordon Lamb noted in his book Widespread Panic in the Streets of Athens, Georgia that Ravenstone was the "hard-rock phenomenon storming Athens and the campus in 1971…conceived as equal parts political party and rock band." 
In The Red and Black article "Athens' 1st" (01/29/2009),  the newspaper named Ravenstone "the first major band" of the Athens music scene. "Before Widespread Panic, before the B-52s, before R.E.M. – there was Ravenstone, often called 'one of the godfathers of the Athens music scene.'" 
C.J. Bartunek, Managing Editor of The Georgia Review, wrote in "Dance Revolution '72" that Ravenstone's "original material quickly made them a hot ticket." She described the group as "a band not only unafraid of controversy, but a little in love with it." 
Named for a line in Goethe's play Faust ("what do they weave, round the Ravenstone..."), the group lived at the intersection of music and politics, promoting social justice and human rights issues involving the university and Athens community. 
During local club appearances and campus performances at Legion Field and Memorial Hall Ballroom, the "Ravesters" – as they were affectionately known by fans – advocated for environmental justice and the legalization of marijuana, and espoused staunch anti-war beliefs. The group defended freedom of speech, repeatedly pressing the issue on stage to the consternation of university officials. While challenging the city's attempts at voter suppression, the band was threatened with arrest, according to a press report at the time. 
In 1972 the band formed its own UGA student political party, Ravenstone Coalition (later simply  "Coalition"), and as part of its platform supported the feasibility study for a student radio station which would become the university's WUOG. The following year, Coalition's entire slate of executive candidates was elected to student government. In another first, the party's openly gay presidential candidate was elected in 1975. 
The band championed the expression of sexual orientation and gender identity. In March 1972, it performed for the first gay dance at a southern college. The night featured Diamond Lil, a renowned drag queen. There were threats of violence from the Klan. The university administration did everything possible to stop the event, claiming it would promote sodomy. At the time, the act was legally defined as oral or anal sex between individuals, including heterosexuals, and was a felony under GA state law punishable by up to 20 years in prison. Only a last-minute restraining order issued by a Superior Court judge allowed the performance to happen. 
To celebrate the band's 50th anniversary, Ravenstone's original members reconvened to record Dirty Dusty and Divine. The album channels the band's rock roots and eclectic influences with new material and remixes of songs dating to the early '70s. It's available May 18th on more than 100 streaming and download sites. 
Featured tracks: "Natural Born Slaves" "More Love (Righteous Remix)" "Dance of Life"